The Shedd Aquarium – delfiner og beluga hvaler
Med over 32.000 fisk og andre havdyr i akvarierne hører Shedd Aquarium i Chicago til i den tunge liga, når man sammenligner med andre akvarier i USA, som fx Monterey Bay Aquarium i Californien, Miami Seaquarium i Florida og Atlanta Aquarium i Georgia. Og så ligger det med direkte havudsigt over Lake Michigan, hvilket ikke gør oplevelsen mindre.
Hoteller og overnatning i Chicago
Rabatpakke til 5 store seværdigheder i Chicago
Familievenlig attraktion
The Shedd Aquarium, hvis nærmeste nabo er det naturhistoriske The Field Museum på Museum Campus syd for Downtown Chicago, er en rigtig familievenlig oplevelse for børn og voksne i alle aldre. Og så er det blevet udbygget i flere omgange, så det i dag spreder sig over et meget stort areal.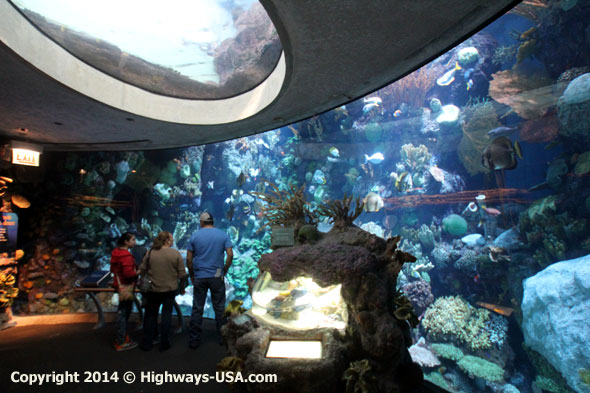 Omdrejningspunktet for akvariet er den oprindelig museumsbygning med forskellige afdelinger, bl.a. en sektion med Amazonas, verdenshavene, søer og mindre øer samt dyreliv i floder. Desuden har man naturligvis en sektion fokuseret på The Great Lakes, som Lake Michigan hører til.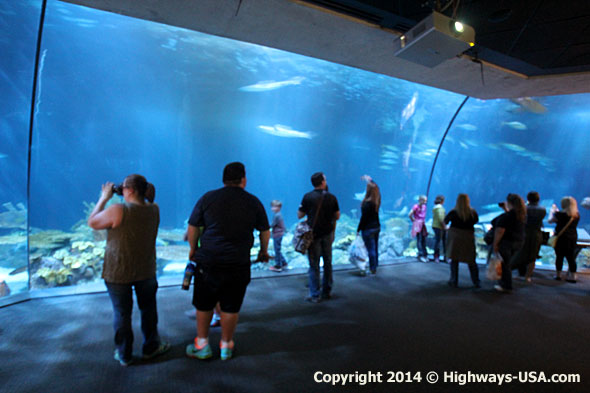 Midt i den gamle udstillingsbygning står der en stor tank med et koralrev fra Carabien, som en dykker fra tid til anden dykker ned i, og formidler sin viden via undervandsmikrofon, mens han er nede i tanken – og ser ud på publikum langs glasruderne.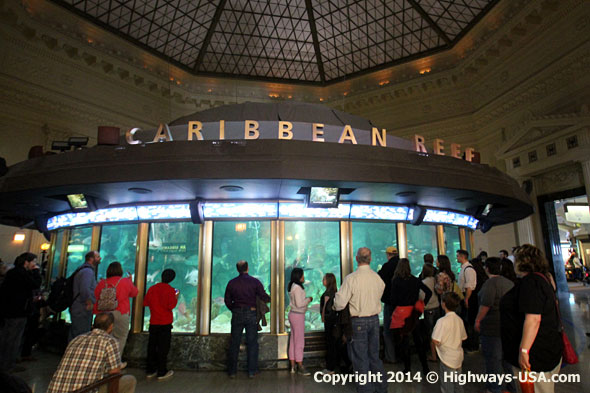 Skal det være mere eksotisk, så tag elevatoren ned i kælderen til afdelingen med vilde koralrev i Asien. Desuden har man en udstilling med eksotiske vandmænd – det amerikanerne kalder Jellies.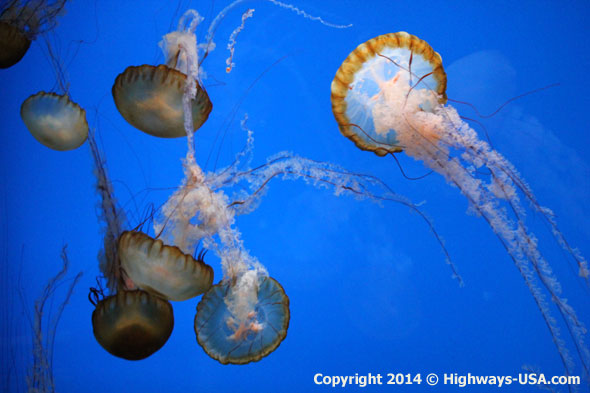 Oceanarium med delfin- og belugashows
Det helt store trækplaster er dog de populære delfinshows og shows med hvide beluga hvaler, som man afholder flere gange i løbet af dagen. Her går der lidt SeaWorld i den, men stadig på den undervisende og forsvarlige måde. Og så er amerikanerne jo bare gode til det der med shows og dyr.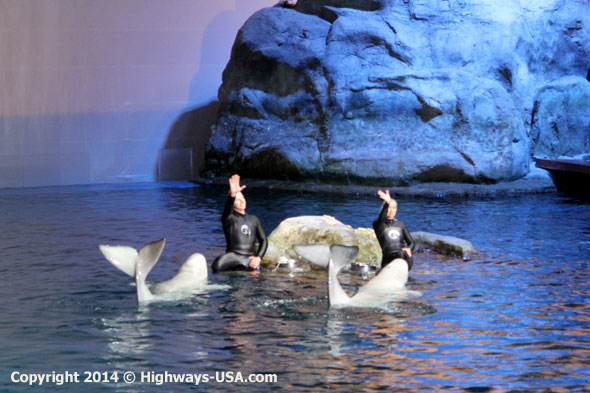 Vil man ikke se selve showet (som koster ekstra), kan man stadig godt få lov til at komme tæt på beluga hvalerne, som også trænes af trænerne, uden der er tale om shows. Shedd Aquarium har også en polarafdeling med bl.a. pingviner, og samme sted finder man et legeområde til de mindste, naturligvis tematiseret med afsæt i havets dyr.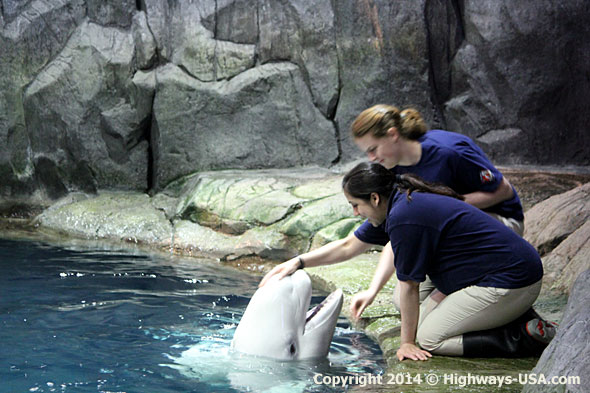 Endelig har man også en veludstyret 4D biograf, der viser forskellige dyrefilm på op til 15 minutter – særdeles livagtige, når både stolene ryster, vandet plasker og vinden blæser om ørerne på én.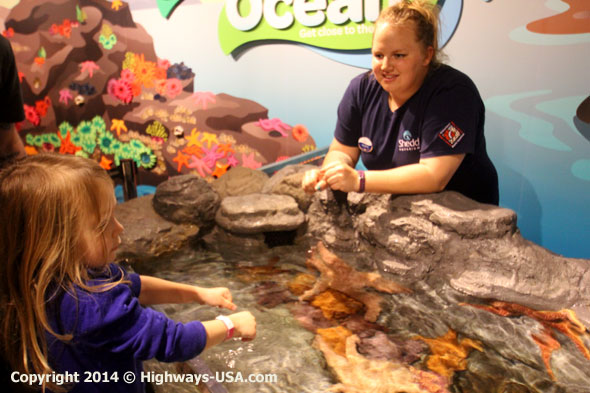 Shedd Aquarium og CityPass
Akvariet på Museum Campus er som sine naboer The Field Museum og Adler Planetarium med i CityPass pakken, hvilket betyder gratis adgang, inklusiv adgang til betalingsudstillingen om vandmænd og en gratis tur i 4D biografen. Desuden kan man få delfin- og belugashowet med i pakken mod at betale beskedne to dollars mere pr. person. Det er alle pengene værd, så gør det.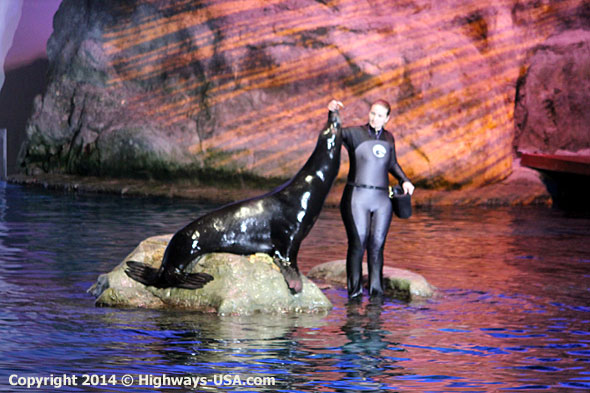 Ligesom på de andre museer og seværdigheder i Chicago, benytter du også på Shedd Aquarium fast track sporet, der hos Shedd hedder Will Call. Så slipper du uden om den almindelige billetkø – noget man hurtigt lærer at sætte pris på, når man bruger sit CityPass i Chicago.
Hoteller og overnatning i Chicago
Rabatpakke til 5 store seværdigheder i Chicago
Læs mere på:
www.sheddaquarium.org
Af Henrik Lange, Highways-USA.com