Harlem: Den afroamerikanske bydel i New York
Bydelen Harlem på det nordlige Manhattan er indbegrebet af det afroamerikanske USA. Harlem var tidligere en bydel, man som hvid turist burde holde sig langt væk fra.
Sådan er det ikke længere. Kriminalitets statistikken i Harlem er styrtdykket siden starten af 90'erne, og nu kan man uden problemer færdes som turist i Harlem. Faktisk er du ligefrem velkommen, selvom der stadig er dele af Harlem, du bør holde dig fra efter mørkets frembrud.
Rabatpakke til 6 seværdigheder i New York – CityPass
Rabatpakke på 70 attraktioner i New York – New York Pass
Sightseeing langs 125th Street i Harlem
Det turistvenlige hovedstrøg i Harlem er 125th Street, som man uden problemer kan tage en vandretur ned ad fra øst til vest i dagtimerne. Det mest oplagte er at tage Subway linje 4, 5 eller 6 op til 125th Street Station, stige af her, og så ellers vandre turen ad 125th Street tværs gennem Harlem fra øst til vest, og tage turen retur med fx Subway linje 2 eller 3 i det centrale Harlem.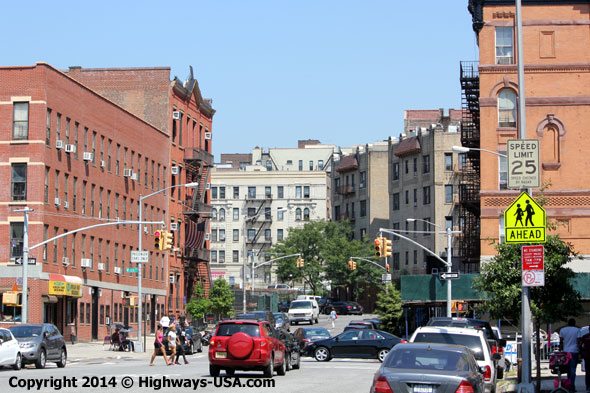 Den østlige del af 125th Street er klart den mest "sorte" og mest autentiske del af Harlem, om man vil. Men i takt med, at du bevæger dig længere og længere mod vest, bliver 125th Street og mere middelklasseagtig og mondæn – nogle vil måske ligefrem sige kedelig.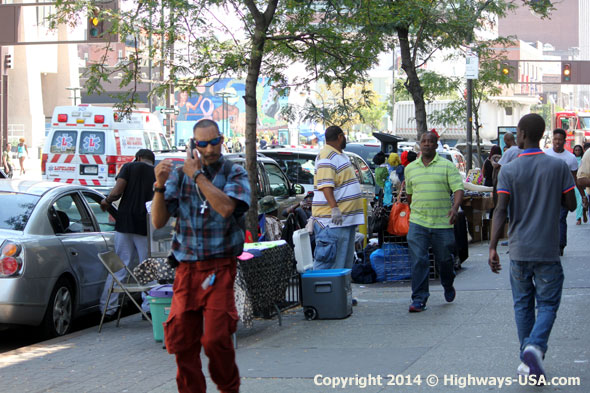 Harlem har de senere år ændret karakter, og ud over at bydelen er blevet mere sikker at færdes i, er andelen af afroamerikanere også faldet, og ind er rykket andre etniske indflyttere. Harlem har således fået en tiltrængt økonomisk saltvandsindsprøjtning, men har trods altså ikke mistet sit "sorte" særpræg.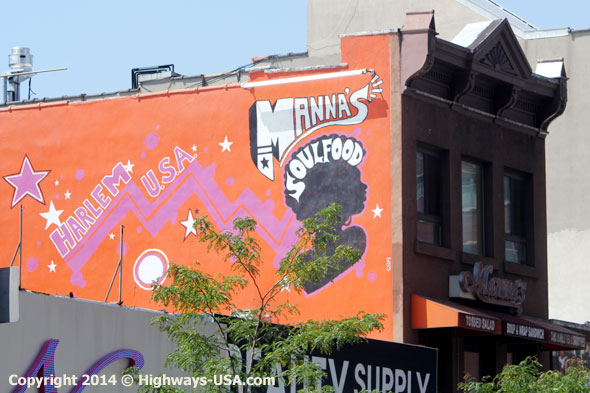 Apollo Theater, Studio Museum og Bill Clinton
Et af de store ikoner langs 125th Street er det legendariske Apollo Theater. Her har utallige sorte stjerner optrådt gennem tiden, hvilket man får bekræftet i fortovet lige uden for teatret med navnene som James Brown, Aretha Franklin, Quincy Jones, Lionel Richie, Smokey Robinson, Gladys Knight and the Pips, Stevie Wonder og naturligvis Michael Jackson himself. Tilbage i 1930'erne var det jazzen, som svingede i Apollo Theater.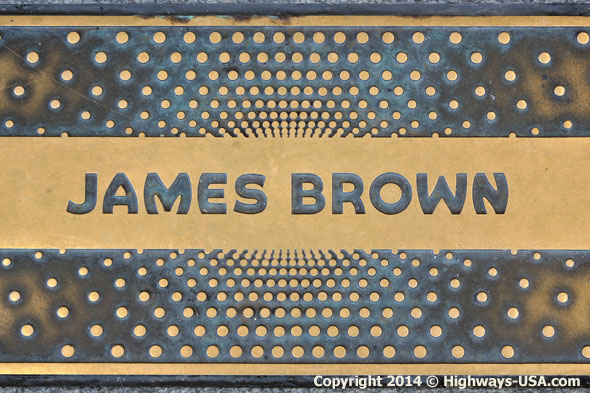 Der er mulighed for at få rundvisninger på det berømte spillested, og så er der tradition for amatøraftener på onsdage, hvor alle der synes, de har talent nok, kan prøve kræfter med den store scene – for få tilskuerens dom med det samme. På den anden siden af gaden ligger Studio Museum, et "sort" kunstmuseum, der sætter fokus på afroamerikanske kunstnere.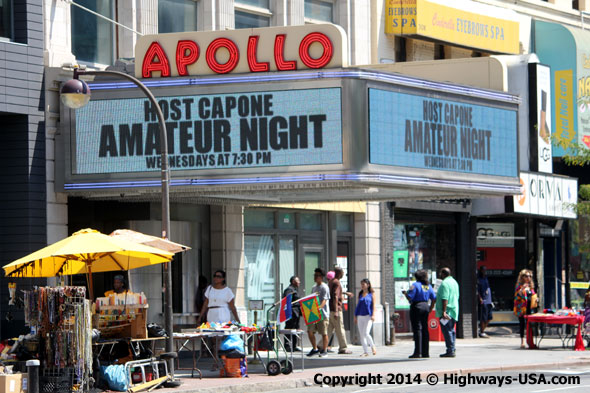 Tilbage i 2001 fik 125th Street i Harlem i øvrigt en særdeles prominent lejer, da tidligere præsident Bill Clinton rykkede sit kontor ind på adressen 55 West 125 Street. I 2011 rykkede han dog delvis ud igen, da hans fond, The William J. Clinton Foundation, forlod adressen. Bill Clintons kontor ligger dog stadig i Harlem, selvom rygtet vil vide, at det er yderst sjældent, at ex-præsidenten lægger vejen forbi kontoret.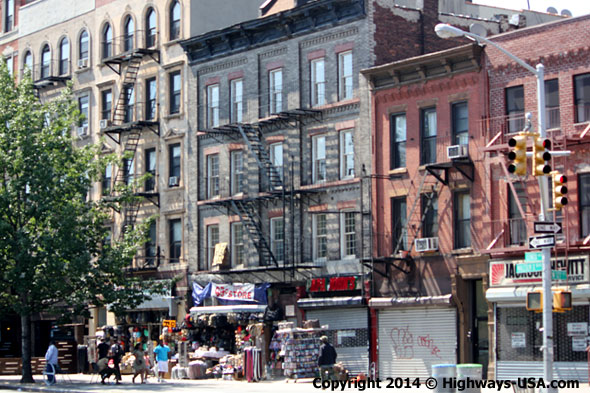 125th Street har ligesom andre gader i Harlem (og andre dele af New York) to navne: Dels 125th Street, men den har også navnet Martin Luther King Boulevard. Også Lenox Avenue har to navne: Den hedder også Malcolm X Boulevard. Du er altså ikke i tvivl om, at Harlem stadig er en sort bydel.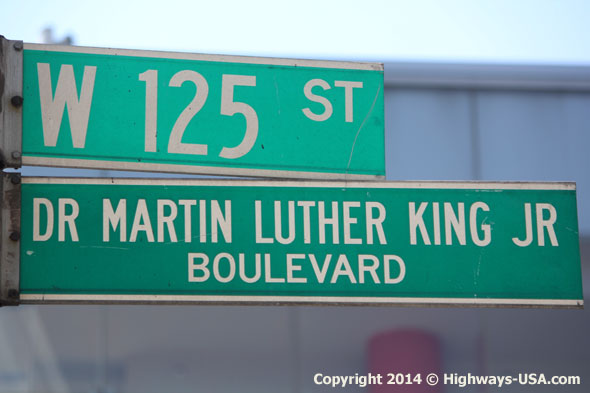 Rabatpakke til 6 seværdigheder i New York – CityPass
Rabatpakke på 70 attraktioner i New York – New York Pass
Af Henrik Lange, Highways-USA.com