Kilroy – skræddersyede eventyr til unge
Kilroy specialiserer sig i skræddersyede rejser til unge og studerende. Kilroy er især populær blandt den yngre målgruppe, da man får rigtig meget eventyr for få penge. Det gælder både, hvis man i sit sabbatår skal på en af de klassiske jordomrejser, eller hvis man drømmer specifikke fokusrejser som fx frivilligt arbejde, sprogskoler eller road trips i USA. Især sidstnævnte område har man haft øget fokus på de sidste par år.
En virksomhed rodfæstet i ungdomskulturen
Kilroy har rødder helt tilbage til tiden lige efter 2. verdenskrig, hvor flere studenter organisationer i de nordiske lande startede et rejsebureau målrettet unge studerende. Og hvis du besøger én af de tre butikker i København, Odense og Århus i dag, kan du være sikker på, at netop denne del af historien stadig er en del af rejsebureauets identitet. Den unge målgruppe er tydeligt opridset i både produktudvalget og kommunikationen, og for mange unge ligger det naturligt at involvere Kilroy, når en forestående dannelsesrejse skal kortlægges.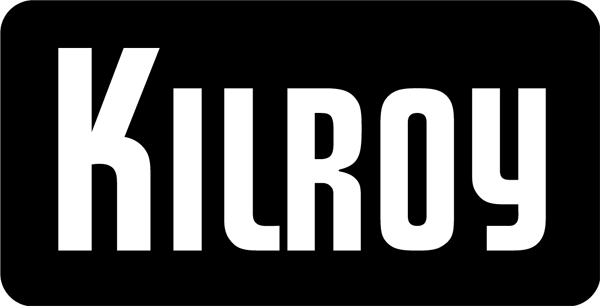 Hos Kilroy er ekspertise et nøgleord
Når du har været på besøg hos Kilroy, vil du sandsynligvis blive efterladt med en følelse af ægte wanderlust. Kilroy vil allerhelst møde sine kunder personligt på én af de tre adresser, så folk på den måde selv kan opleve, hvordan rejseeksperternes viden om – og store passion for – det at rejse skinner igennem.
Kilroys ansatte rejser i gennemsnit en del mere end ansatte i 'almindelige' virksomheder gør. Det er i alles interesse, at medarbejderne bliver (endnu) klogere på verden, og dermed fortsat kan give de bedste og mest aktuelle tips videre til deres kunder.
Et land – mange forskellige road trip ruter
Kilroy gør meget ud af, at man som rejsende får de allerfedeste oplevelser på f.eks. sit road trip, og det betyder også, at der tænkes ud af boksen, hvad angår road trip ruter i fx USA. Senest har Kilroy lanceret en række nye og alternative road trip ruter i både USA og Canada. Heriblandt en kort, men utrolig seværdig, rute på Oahu – hovedøen i Hawaii øgruppen – og en rute i den meget naturskønne, vestlige del af Canada.
Selvfølgelig har Kilroy også forslag til klassikere som Route 66, Highway 1 og road trips i Florida, ligesom du kan finde brugbar information som fx de 10 bedste råd til dit road trip i USA. Men der er især noget at hente, hvis du vil have gode råd til, hvordan man får de fedeste oplevelser 'off the beaten track'.
Kilroy har fordelagtige vilkår for unge under 25 år
Hvis du vil leje bil i USA og samtidig er under 25 år, har Kilroy nogle attraktive vilkår. Hvis du lejer bil i USA gennem Kilroy, betaler du ikke ungdomstillægget for at være under 25 år, ligesom du har alle forsikringer med i prisen på billejen. Det er selvsagt en fordel, at man slipper for diverse gebyrer, ligesom man ikke skal til at bøvle med forsikringsdelen.
Læs mere om Kilroy's USA rejser på travels.kilroy.dk
Informationerne på denne side er senest opdateret den 5. februar 2017.