Haight Ashbury, San Francisco: Hippi højborgen
Krydset hvor gaderne Haight og Ashbury møder hinanden i det vestlige San Francisco var stedet, hvor den amerikanske hippi-bevægelse sprang ud i friheden med fri kærlighed, sjov tobak og kollektive beslutninger i 1967, også kendt som Summer of Love. Haight Ashbury-kvarteret ligger et par kilometer nordvest for Castro. Er du med offentlig transport, er det nemmest at tage en bus, da metroen ikke kommer i nærheden af Haight Street.
Hoteller og overnatning i San Francisco
Rabatpakke til 5 attraktioner i San Francisco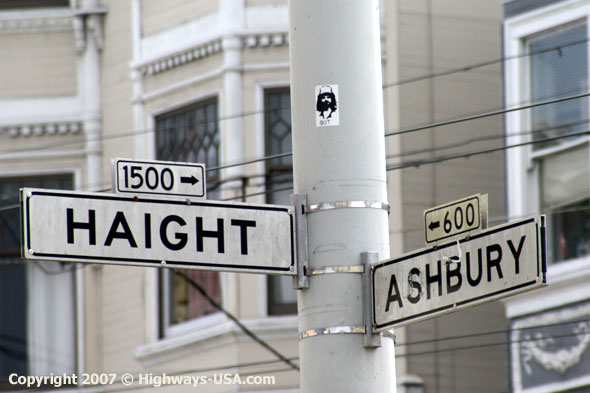 Summer of Love i 1967
Lugten af røgelse og alternativ energi strømmer dig i møde allerede i starten af den del af Haight Street, som var hippi-bevægelsens højborg i slutningn af 60'erne og starten af 70'erne. Det var her i krydset Haight og Ashbury, at kvinderne sprang ud topløse med blomster u håret og dyrkede fri kærlighed og tolerance i 1967 under Summer of Love, mens der blev røget marihuana og tænkt alternative tanker.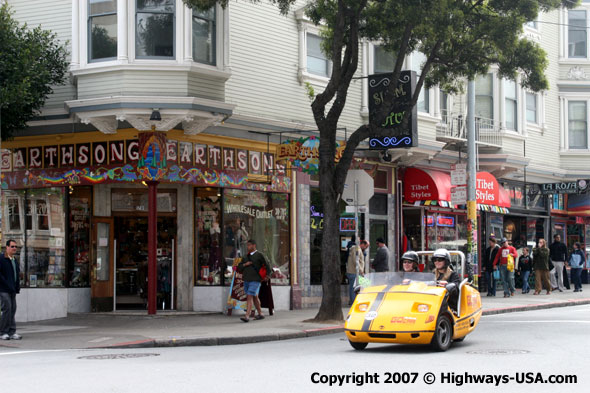 Nutidens Haight Ashbury
I dag er markedskræfterne et langt stykke af vejen rykket ind på Haight Street. Men heldigvis besidder gaden stadig noget af sin alternative charme, og du kan stadig shoppe løs i de mange små butikker, der sælger alt mellem himmel og jord. Er du til bøger, ligger der flere gode boghandlere langs Haight Street, og det vrimler også med butikker, hvor du kan købe røgelse, kropsudsmykning, få alternativ behandling, dyrke healing, blive piecer mærkelige steder på kroppen, og mange andre specielle ting – mange med udgangspunkt i Østens mystik.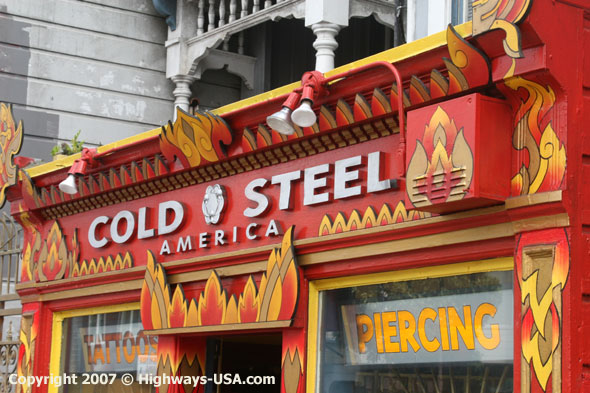 Ingen fastfood – men masser af second hand
Der findes mange cafeer og små alternative spisesteder i Haight Asbury. Faktisk det er lykkedes at holde de store fastfoodkæder ude af Haight Street, hvilket er ret befriende. Er du til musik eller film, så ligger en af San Franciscos absolut største butikker, Amoeba, med alt i brugte cd'er, dvd'er og vinylplader i en nedlagt bowlinghal længst mod vest i Haight Street. Den er værd at besøge.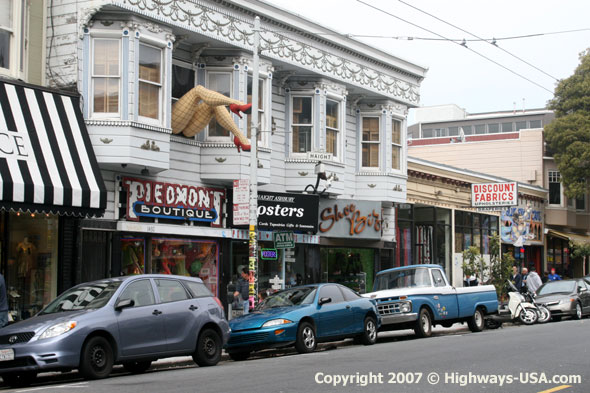 Haight Street er en lille tidslomme, hvor tiden ikke har stået helt stille siden de glade 60'ere, men hvor du kortvarigt kan drømme dig tilbage til hippitiden, mens du nyder den brogede skare af mennesker, der har deres gang i Haight Street.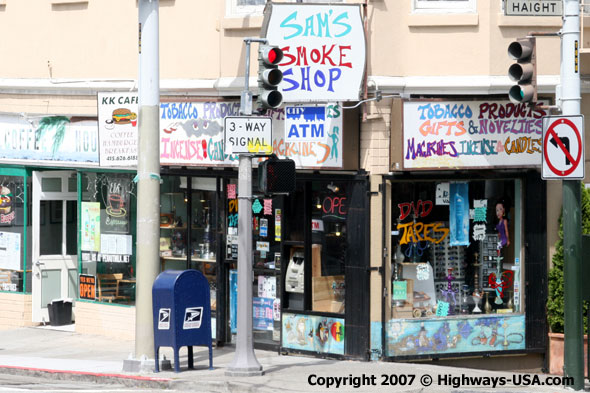 Hoteller og overnatning i San Francisco
Rabatpakke til 5 attraktioner i San Francisco
Guidede hippi ture i San Francisco med Magic Bus:
www.magicbussf.com
Portræt af Haight Ashbury på engelsk:
www.sfgate.com
Af Henrik Lange, Highways-USA.com