Queen Street West – Toronto's hippe shoppingstrøg
En af Torontos hippe shoppingstrøg er Queen Street West, der op gennem 90'erne udviklede sig fra at være et lidt nedslidt arbejderkvarter til at være et af de mest trendy kvarterer i byen. Forvandlingen af Queen Street West i Toronto kan lidt sammenlignes med den forvandling, som Vesterbro og kvarteret omkring Istedgade i København har gennemgået de senere år.
Hoteller og overnatning i Toronto, Canada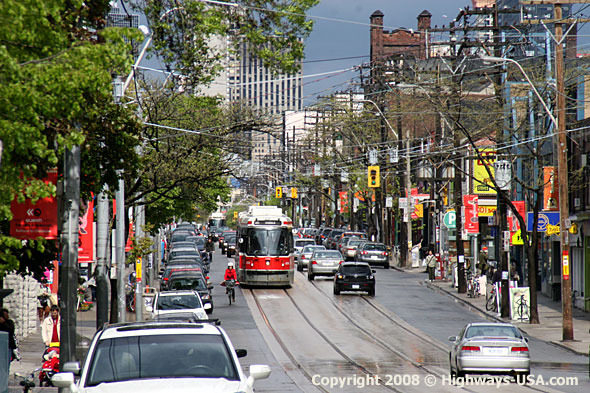 Nye trends i mode, musik og kultur
Queen Street West er karakteriseret ved at have hovedparten af Toronto's små skæve butikker, der først indfanger de nyeste trends, som så senere spreder sig til resten af byen og det øvrige Canada. Queen Street er derfor et glimrende sted at spotte nye tendenser i mode, musik og kultur.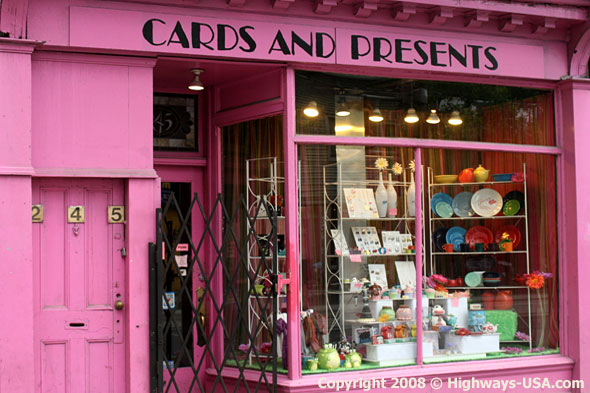 Nogle af de mere etablerede internationale butikskæder har dog efterhånden fået øje på Queen Street West og har etableret sig i kvarteret – hvilket blot har fået nogle af de mere alternative butikker til at flytte endnu længere vestpå – ud i den del af Queen Street, der er blevet døbt West Queen West.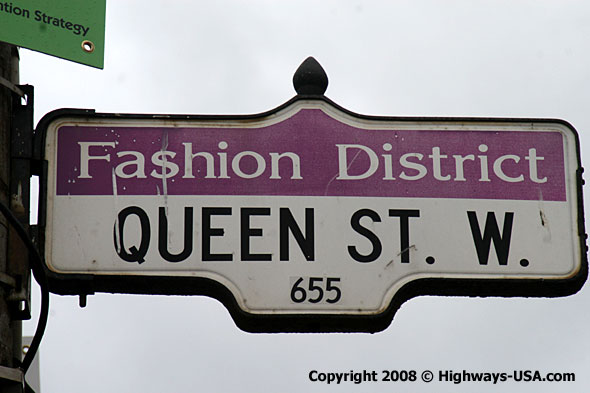 West Queen West
Queen Street West er adskillige kilometer lang, og til trods for at du bevæger dig langt ud af "byen", så fortsætter der med at dukke nye små butikker, gallerier, second hand shops, restauranter, cafeer og coffee shops op langs Queen Street West. Men udvalget bliver mere og mere alternativt, jo længere vestpå du bevæger dig. Det fascinerende ved Queen Street West er, at gaden hele tiden skifter karakter, hver gang du passerer en ny blok.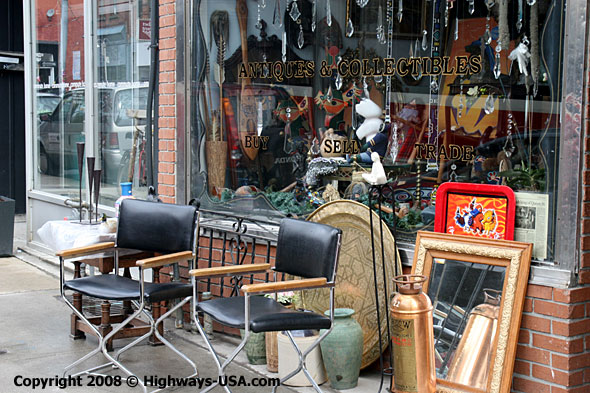 Ud over en mangfoldighed af butikker, så er Queen Street West også hjemsted for masser af restauranter med hvert sit etniske udgangspunkt. Desuden er det i Queen Street West at Toronto's ungdom samles hver weekend for at give den gas på de mange klubber, barer og spillesteder, som også er en del af universet langs Queen Street West.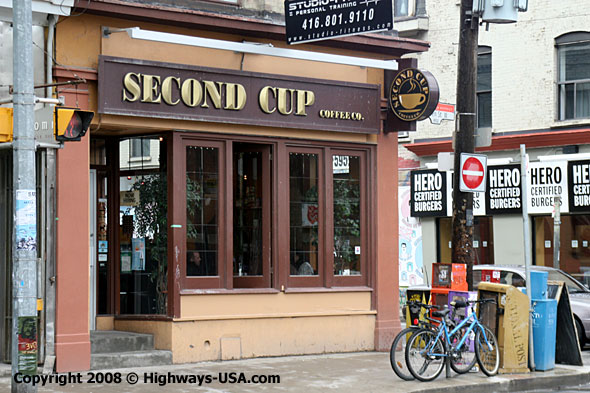 Det er rent nemt at bevæge sig ud ad Queen Street West, for du hopper bare på sporvognslinje 501, som følger Queen Street West i det meste af sin længde fra Downtown og vestpå.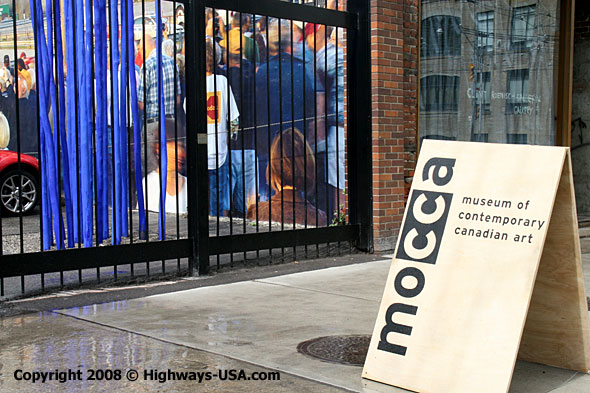 Mocca – Museum of Contemporary Canadian Art
Selvom det er begrænset med klassiske seværdigheder langs Queen Street West, så ligger Museum of Contemporary Canadian Art dog ude i det gamle arbejderkvarter. Meget karakteristisk for hele kvarteret så er museet indrettet i en gammel lagerhal, og her udstiller nulevende canadiske kunstnere moderne canadisk billedkunst fra hele landet. Læs mere i min artikel om Toronto's museer.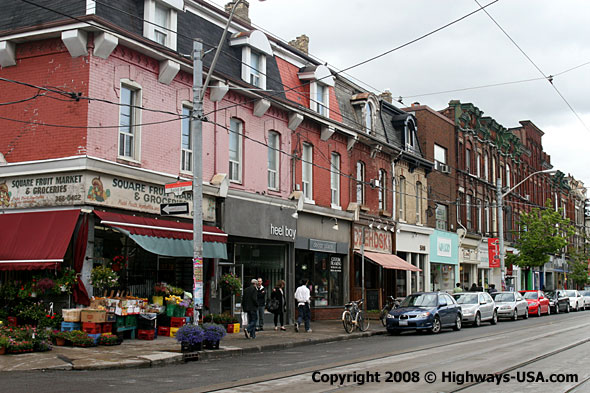 Hoteller og overnatning i Toronto, Canada
Af Henrik Lange, Highways-USA.com