Long Key State Park, Florida Keys – giftige træer og tropestrande
Et meget fint picnic-area og en campingplads lige ud til Atlanterhavet er to af hovedattraktionerne i Long Key State Park. Parkens vegetation er typisk for Florida Keys med tropisk mangrove-skov i det sumpede kystområde, og lave træer længere inde i land med bl.a. mahogni og visse eksemplarer af det såkaldte poisonwood – giftige træer, der kan irritere huden, hvis de berøres direkte.
Hoteller og overnatning i Key West
Hoteller og moteller i Marathon på Florida Keys
Køb min nye e-guide på dansk til Florida Keys inklusiv Key West
Long Key State Park, Long Key – Milemarker 67 (Oceanside)
På en cirka en kilometer lang skovsti gennem parken – The Golden Orb Trail – kan du nyde Long Key State Parks ret forskellig artede natur. Fra parkens udsigtstårn kan du iagttage det rige fugleliv – specielt de mange vadefugle i området. Vil du bare nøjes med indtage din madpakke, kan det gøres i parkens veludstyrede picnic area, hvor du bl.a. kan vælge at grille de medbragte bøffer.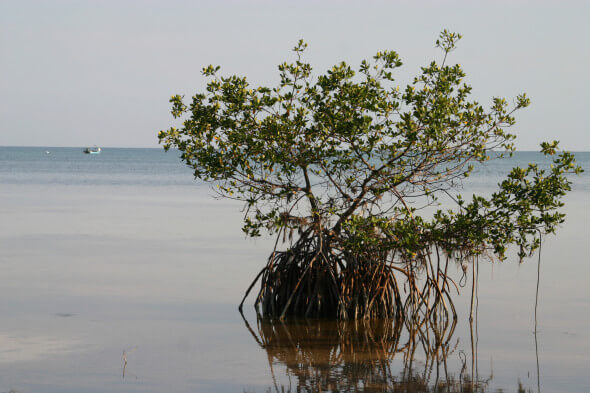 State Park med symbolsk brugerbetaling
Long Key State Park er åben fra om morgenen kl. 8.00 og frem til solnedgang. Det koster et symbolsk beløb på fem dollars (2013) for at komme ind i parken pr. bil. Eventuel overnatning på campingpladsen med adgang til badestranden ud til Atlanterhavet bør bookes på forhånd.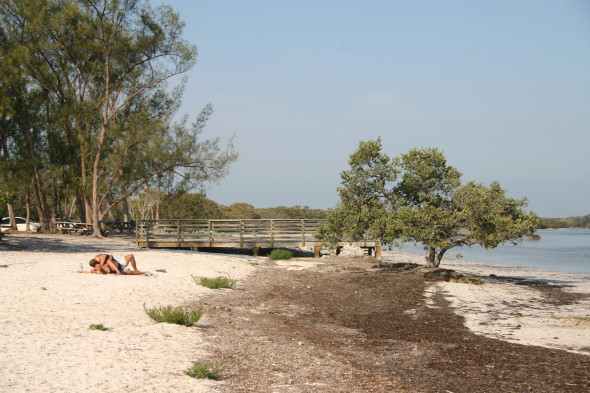 Hoteller og overnatning i Key West
Hoteller og moteller i Marathon på Florida Keys
Klik dig videre ad Florida Keys til Marathon på Key Vaca
Læs mere på:
www.floridastateparks.org/longkey
Af Henrik Lange, Highways-USA.com